Welcome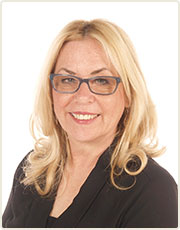 Welcome to Roecroft Lower School. I feel very privileged to have been the Headteacher of this OUTSTANDING School since 2007.
Our school is a unique place to work and learn. It has an individual identity that combines traditional values with a modern, vibrant vision. Children lie at the heart of this successful school. Staff bring a breadth and depth of professional knowledge and encourage a learning culture with a strong ethos of inclusion.
I have high expectations of myself, my staff and pupils. I strive to develop a culture of successful learners, confident individuals and responsible citizens who are focused on learning.
This website offers a picture of life at Roecroft and illustrates some of the amazing opportunities your child will experience on their learning journey here.
Julie Pearson, Headteacher
Value of the month
FRIENDSHIP
The definition of friendship varies from person to person but the essence stays the same: you're friends with another person that you like, trust, care about and feel affection and kindness towards.
"A friend is someone who understands your past, believes in your future, and accepts you just the way you are."
Bernard Meltzer
And the other person has similar feelings towards you.


'Love life and life will love you back. Love people and they will love you back.' Arthur Rubenstein